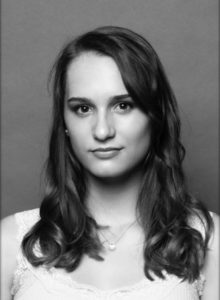 Bianca Schramm – Vocalist – Fifth Annual Recipient of the $1,000 NCHS John Pearce Performing Arts Scholarship
Click here to view Bianca's Bio
Welcome to The John Pearce Performing Arts Scholarship website!
The scholarship has been established by the alumni of Naperville Central High School's music program as a result of the 20 years (1965-1985) that John Pearce served as its choral instructor, musical director and Music Department Chairman. Former students benefited greatly from John's musical gifts, direction and discipline in the arts, and have created this scholarship in memory of a special teacher who instilled a commitment to pursuing excellence in life. A fund, where donations can be made, is under the auspices of the Naperville Education Foundation (NEF) – www.nef203.org.
Donate
To donate online – complete the form and click SUBMIT
To donate by mail – print out the form and mail to:
Naperville Education Foundation – John Pearce Performing Arts Scholarship
203 W. Hillside Rd.
Naperville, IL 60540
The $1,000 scholarship will be awarded annually to an outstanding Performing Arts graduating senior from either the Naperville Central High School band, choir or orchestra program. Prospective award recipients will be responsible for completing an extensive application process which will include information about themselves, a 500 word essay and two personal references – letters of recommendation – from individuals who are familiar with the student's work. Outstanding applicants will be asked to present a live audition which will determine the recipient of the award. The recipient will be announced in May of 2018.
For additional information, please contact Raeleen Horn – Steering Committee Chair – NCHS Class of 1976 – raeleenhorn@gmail.com
We hope you enjoy your trip down "memory lane" and will pass this website along to NCHS music department alumni and their families. Donations to this wonderful cause are greatly appreciated.
Ronald Keller
Honorary Chair - Conductor - Naperville Municipal Band
Raeleen Horn
Steering Committee Chair, Class of 1976
Karen Borg Van Iten
Audition Co-Chair, Class of 1968
Anita Hybl Patterson
Social Media Chair - Class of 1969
Beth Jones
Audition Co-Chair, Class of 1971
Alex Lemont
Website Designer / Administrator
David Stewart
Fundraising Chair, Class of 1974
Amanda Halgrimson-Walzer
Class of 1974
Mark Hawbecker
Class of 1972
David Alstadt
Director of Bands – Naperville Central High School
Dorothy Kittaka
Former Assistant Choral Director – NCHS